How do I encrypt shared folders on my NAS?
ASUSTOR NAS offers folder based military grade AES 256-bit encryption, giving you the type of security and privacy that you require for your most confidential data. All data stored in encrypted folders will be automatically encrypted and secured to the highest of standards. Should you ever lose your NAS or hard disks, it is not necessary to worry about your sensitive data being accessed by unauthorized persons.
Please follow the instructions below to encrypt a shared folder:
1. Log into ADM and then select [Access Control] -> [Shared Folders]. Select the folder that you wish to encrypt and then click [Edit].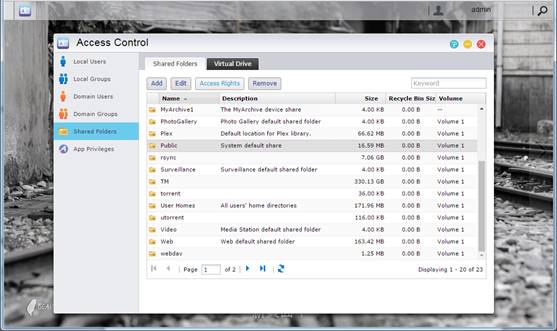 2. Select the [Encrypt this shared folder] checkbox and then click [OK].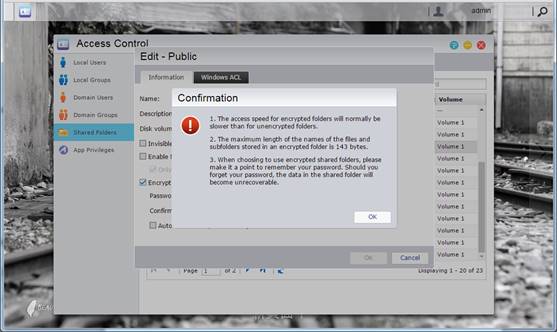 3. Create a password for this folder and then click [OK].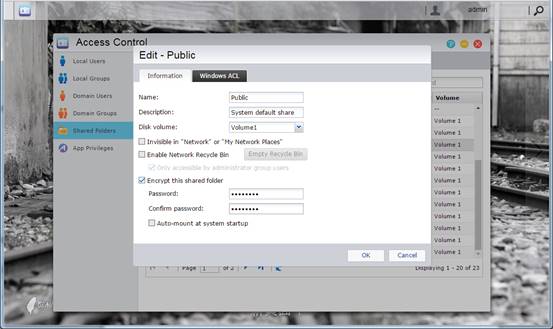 4. You should now be able to see a little lock icon beside the shared folder. This means the shared folder is encrypted now.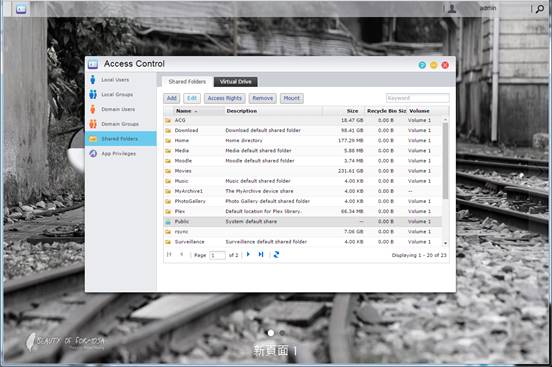 *You can export the encryption key and save it to your computer in case you forget it.
To export the encryption key, please select [Access Control] -> [Shared Folders], select the encrypted shared folder and then click on [Edit]. Click on [Export encrypted key], input the password for the folder and then click [OK] to save the encryption key to your computer.